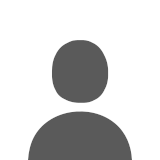 Use of Hypersonics and Aerothermalelasticity in Space Applications
I am an Aerospace Engineer working with Lockheed Martin STELaR Lab in Melbourne Australia. I am a Doctorate from UNSW@ADFA in aero-thermo-elasticity and fluid-thermal-structural interactions of hypersonic vehicles. My undergraduate degrees (Bachelor of Aerospace Engineering (Honours) and Bachelor of Science – Double Degree Program) from Monash University, together with my work experience - at Lockheed Martin, Department of Defence, DSTO and the PhD - have allowed me to gain expertise in Simulation, Computational Fluid Dynamics and Finite Element Analysis. The applied and uniquely multi-disciplinary nature of the PhD requires a proficiency in aerodynamics, fluid dynamics, heat transfer and structures, and develops skills that can be employed in a wide variety of engineering and science applications. I am keen to continue developing my career in the Aerospace industry using my educational qualifications, research skills and work experience
AREAS OF EXPERTISE
• Modeling and Simulation
• Hypersonics
• Aerodynamics
• Design of Experiments (DOE)
• Fluid Thermal Structural Interactions/Aerothermoelasticity
• Heat Transfer
• Structural Mechanics
• Computational Fluid Dynamic
LOCKHEED MARTIN AUSTRALIA - STELaR Lab, Melbourne, Victoria, Australia
08 Feb 2021 &nbsp&nbsp&nbsp-&nbsp&nbsp&nbsp
Research Engineer – Hypersonics Modelling, Simulations
In my current role, I execute Modelling and Simulation studies at STELaRLab, Lockheed Martin Australia's national R&D centre. The centre is at the forefront of state-of-the-art research activities across a spectrum of emerging technologies. My position involves the development of specialist models at various fidelity levels, and their incorporation in a diverse set of simulation environments. Analysis of these simulation outcomes allows me to assist our customers in better understanding the emerging defence domain.
---
DEPARTMENT OF DEFENCE - Defence Headquarters, Russel, Canberra ACT 2600
03 Jul 2017 &nbsp&nbsp&nbsp-&nbsp&nbsp&nbsp 28 Jan 2021
Technical Analyst – Modelling, Simulations and Signatures (APS 6)
In this role, I worked with national and international agencies to develop and maintain computational models of complex systems. As an experienced analyst, I was involved in the day-day supervision of new graduates. In addition, I have represented Defence at local and international seminars and teleconferences, engaging proactively with
multiple stakeholders to strengthen strategic relationships
• I have developed and verified mathematical models, including technical analysis of performance and
aerodynamic characteristics using self-derived computational algorithms.
• I have resolved problems using my expertise and recommended courses of action for implementation of
solutions to achieve desired outcomes. I have also led efforts in creating and maintaining relationships with
organisations within Defence as well as external partners from the Allied community.
• Duties included requirements definition, resource management, stakeholder engagement, systems design and
analysis, verification, validation, and documentation
• Drove the establishment of a new sovereign technical capability within the organisation from the ground-up,
including establishment of production standards, training methods, ICT requirements.
• Represented the Department of Defence at overseas and local conferences and seminars.
• Guided and mentored less experienced employees and gained leadership and management skills through
formal training and on-the-job experience
• Delivered multiple complex briefs to operational and senior Defence members on behalf of the Department of
Defence and its Allied partners.
---
AEROSAFE RISK MANAGEMENT - Unit 2, Level 1, 28-36 Ainslie Avenue, Canberra ACT 2600
01 Oct 2014 &nbsp&nbsp&nbsp-&nbsp&nbsp&nbsp 30 Jun 2017
Project Officer
I have worked on a part time basis while completing my PhD with this international safety and risk management consultancy to provide tailored support to all sectors of the defence and aviation industry. As a Project Officer, I was responsible for independent analysis of client risk management and safety systems, and I have worked with prominent clients including Sikorsky, the Royal Australian Navy and the NSW Air Ambulance service. The role required me to synthesise client safety incidents, using data analytics and statistics to draw out factors and trends in these incidents. I also provided recommendations and opportunities for improvement to assist clients in developing more robust safety and risk management systems.
The nature of this role required that I provide independent, impartial and forthright advice on safety systems to customers who might not necessarily want to hear it. Therefore, I have experience in challenging issues constructively and using trends in data to justify my safety recommendations to clients. More broadly, I have worked proactively with clients to understand their needs and shape my analysis to ensure that my product answers their underlying concerns; in this way, I've sought to build a positive relationship with clients that was mutually beneficial.
In this position, I have worked both individually and within a team environment, seeking input from the wider organisation in both cases where appropriate. As the lead during team projects, I have encouraged the discussion of different perspectives with regards to cause and effect of accidents and incidents, as well as recommendations and opportunities for improvement. In this lead role, I've also been responsible for delivering projects on time and have worked with my team to embrace different work styles whilst mitigating any negative consequences in terms of inefficiency and underperformance.
---
Defence Science Technology Organisation (DSTO) - Fisherman's Bend, Melbourne VICTORIA
30 Nov 2009 &nbsp&nbsp&nbsp-&nbsp&nbsp&nbsp 26 Feb 2010
Paid industry placement position at the Air Vehicles Division (AVD) of the DSTO, participating in a specific project into insect flight aerodynamic research to address issues related to bio-inspired design of micro aerial vehicles (MAVs). I conducted CFD modelling of insect flapping flight that converted into a 1 year Final Year Project (FYP) between Monash University and DSTO and involved supervisors from both organisations. Titled "Analysing Insect Flapping Flight using Computational Fluid Dynamics", the thesis was submitted in November 2010 and was assessed at 94% - High Distinction.
UNIVERSITY OF NEW SOUTH WALES @ AUSTRALIAN DEFENCE FORCE ACADEMY, Canberra, ACT, Australia
2011 &nbsp&nbsp&nbsp-&nbsp&nbsp&nbsp 2018
Doctor of Philosophy (Aerospace Engineering)
Thesis Topic – A study of Aerodynamic parameters and the coupled state that drive static Aerothermalelastcity in Hypersonic Flow
Synopsis of Research:
I undertook and successfully completed a Ph.D. in Aerospace Engineering, centred on the interaction between the fluid flow over a hypersonic vehicle, and its structure and temperature, known as fluid-thermal-structural interaction. I investigated the circumstances in which the interaction becomes dominant – in the context of hypersonic control surface performance. I initiated a design of experiments (DOE) study, using both computational fluid dynamics (CFD) and finite element analysis (FEA) tools to understand the trajectory design space that causes this phenomenon to become significant. Running multiple simulations at specific values of Mach number, altitude and angle-of-attack defined by the DOE study, I was able to populate this design space and gain insights into the scenarios in which fluid-thermal-structural interactions must be accounted for in the design of hypersonic vehicles.
As part of this research, I also contributed to the SCRAMSPACE flight test program, an initiative to develop a hypersonic flight vehicle for launch and ballistic re-entry into the atmosphere. During analysis of a novel laser diagnostic system mounted on the intake of this vehicle, I conducted thermal-structural modelling of the laser system to simulate how it would heat and deform during descent. I also investigated three potential failure modes that may have occurred as a result of this thermal environment, one of which was the deformation of laser components due to thermal stress. The impact this had on the performance of the overall system – in effect, the consequence of fluid-thermal-structural interactions - served as the motivation for the eventual DOE study discussed above. Overall, the PhD program demonstrated my ability to undertake highly complex, technical engineering projects independently, conduct comprehensive analysis and present the findings in a logical, well-reasoned form. The program also developed my research skills that now allow me to learn and adapt to each new project.
---
MONASH UNIVERSITY
2006 &nbsp&nbsp&nbsp-&nbsp&nbsp&nbsp 2011
BACHELOR OF AEROSPACE ENGINEERING (HONOURS)/BACHELOR OF SCIENCE - DOUBLE DEGREE PROGRAM
• Bachelor of Aerospace Engineering (132 credits - Honours)
• Bachelor of Science
• Double major in Mathematics (72 credits - Distinction)
• Minor in Physics (24 credits - Distinction)
• Computer Science – 18 credits (Java, Advanced Java, Algorithms and Data Structures)
• Astro Physics – 12 credits (Relativity and Cosmology, Stars and Galaxies)
I have been able to pursue two complimentary degrees simultaneously and develop a foundation in Mathematics and Physics that supported my Aerospace Engineering degree. Highlights of the 5 year program included -
• Multiple Aerospace design projects, such as the design of a gas turbine engine that required undertaking the necessary design calculations on each component to predict engine performance for a typical flight envelope.
• Other projects include the preliminary design of a business jet, the design of a landing gear, the coding of a satellite system (in MATLAB) and the Final Year Project that involved CFD modelling of insect-flapping flight, in partnership with the DSTO.
---
IVANHOE GRAMMAR SCHOOL
2004 &nbsp&nbsp&nbsp-&nbsp&nbsp&nbsp 2005
INTERNATIONAL BACCALAUREATE DIPLOMA
The International Baccalaureate Diploma allowed me to complete an internationally recognised and standardised secondary education qualification, while also being appointed Form Captain and undertaking extra-curricular activities such as soccer, cricket and first aid. Subjects completed include
• Mathematics, Physics and Economics at the higher level
• Chemistry, English and Japanese at the standard level
• Theory of Knowledge
• CAS – Creativity, Activity and Service
• Extended Essay - Minor Thesis in Chemistry using extensive literature survey to test the hypothesis "hydrogen fuel cells can effectively overcome the environmental impacts created by fossil fuels for use in future automobiles" . The research methodology for this involved a complete "WELL TO WHEEL" ANALYSIS on the use of different types of fuel cells to power future automobiles. The first stage of this two part study - The WELL TO TANK ANALYSIS focused on the identification of environmental aspects with the corresponding impacts created by fossil fuels and how the use of hydrogen prevents these environmental impacts. The 2nd stage – The TANK TO WHEEL ANALYSIS involved the application engineering into different types of hydrogen fuel cells to power future automobiles.
No gallery search results found.