A suite of modular but linkable AI knowledge organization systems -- conceptual data models, ontologies, vocabularies, taxonomies, metadata sets -- for various potential applications and use-cases for your space data and content. Visit the Copernical page for the associated project at this link.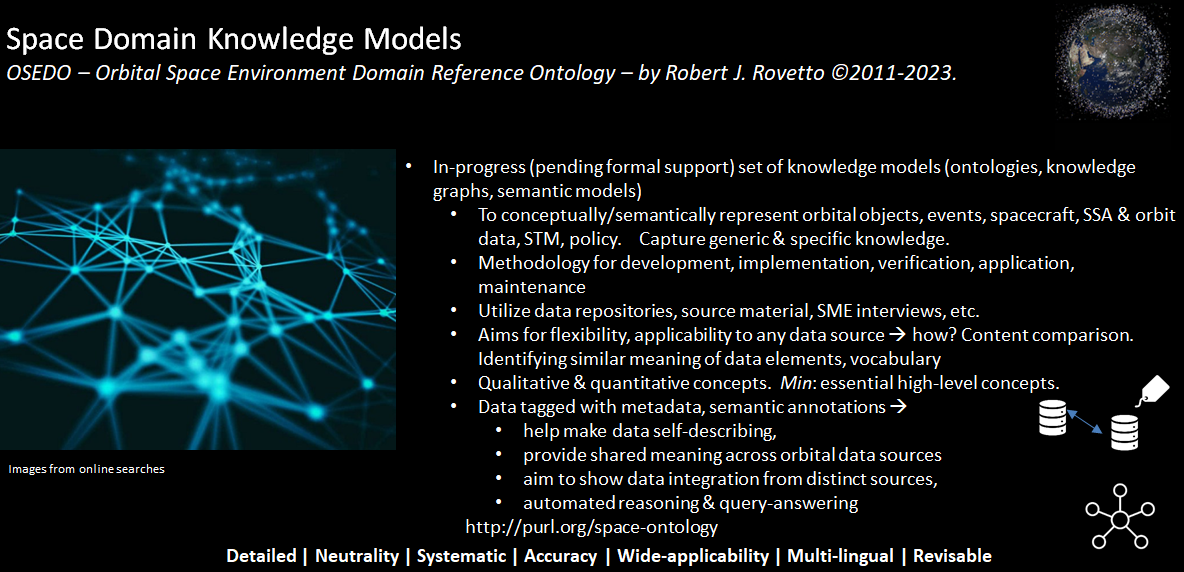 Semantically describe, annotate your data. Facilitate data search, retrieval, sharing and integration. Link your data and content using these systems as high-level common reference models and schema.
A set of models providing semantic and cognitive layers for your databases and content systems.
Systems providing terminology and metadata consistent across your organization.
Bespoke models can be created as a service. Contact the author at this web link.
Related Directory Entries