Job Information
Systems Engineer
Clyde Space Limited

Glasgow, Scotland, United Kingdom
186 Days Ago
Requirements
Minimum Education:
Master's Degree
Degree Title:
Engineering, physics, mathematics or eq.
Minimum Experience:
3 Year
Career Level:
Experienced (Non-Manager)
Job Status
Start Publishing:
11-11-2020
Stop Publishing:
30-06-2021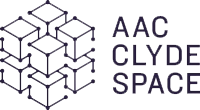 Clyde Space Limited
https://www.aac-clyde.space

Glasgow, Scotland, United Kingdom
Location
Glasgow, Scotland, United Kingdom
Description
ABOUT AAC CLYDE SPACE
The group AAC Clyde Space offers turnkey solutions and services from mission design to on-orbit operations, including reliable customizable satellite platforms in the range of 1 to 50 Kg and a full range of subsystems for cube and small satellites. With unrivalled flight heritage and end-to-end service, AAC Clyde Space enables customers to reach their mission goals through a single, trusted point of contact.
A Systems Engineer is required to support an increased customer demand and growing order book. This is a full-time role based in Glasgow for an experienced engineer who can work to deliver our next range of nanosatellite projects.
RESPONSIBILITIES WILL INCLUDE:
Mission concept design & trade studies
Perform role of technical lead for new spacecraft missions, co-ordinating inputs from other engineering disciplines
Communicate regular technical updates to the customer(s)
Control interfaces within the spacecraft platform and with customer payloads.
Requirements and verification management
Define concept of operations to control and operate the Spacecraft systems.
Support AIT team, during assembly and test of spacecraft, to ensure requirements are met and any non-conformances are assessed.
Support Operations team during the commissioning of Spacecraft in-flight
Support Business Development team with technical input to proposals.
This position is available to fill immediately, so applicants are encouraged to reply promptly.
As part of our recruitment process, we collect and process personal data relating to job applicants. We are committed to being transparent about how we collect and use this data, please click on the Link to see our job applicant privacy notice.
AAC Clyde Space has a legal responsibility to ensure that all its employees have the legal right to live and work in the EU. Therefore, if you are made an offer of employment, this will be subject to AAC Clyde Space verifying that you are eligible to work in the EU before you start work. AAC Clyde Space are an equal opportunities employer and welcome applications from all suitably qualified persons regardless of their race, sex, disability, religion/belief, sexual orientation or age.
Please note that if you have not heard anything from us within 2 weeks of the closing date, your application has on this occasion been unsuccessful. You will be sent an email by our recruitment team acknowledging receipt of your application and we would welcome that you follow up with them for feedback.
Qualifications
MSc or higher degree in engineering, science, or maths
Prefered Skills
SKILLS REQUIRED:
MSc or higher degree in engineering, science, or maths
Minimum 2 years' experience working as a system engineer within the space industry (note: experience of other disciplines within the space industry will also be considered)
Able to communicate effectively and professionally with customers to elicit requirements and manage expectations.
The ability to work to meet tight deadlines and progress several different projects in parallel.
Excellent technical writing, communication, and interpersonal skills.
Able to manage time, work within a team and work autonomously when required.
Experience working within the space industry.
SKILLS DESIRED:
Experience working as a satellite system engineer within the space industry
Previous experience working specifically with CubeSats
A knowledge or awareness of ESA ECSS standards (or equivalent international standards relevant to Space engineering)
Experience with 1 or more of the software items below:
Requirements management tools, i.e. IBM DOORS or similar
CAD software, ie. SolidWorks
Numerical computing environments, i.e. MATLAB, Python
Orbital simulation tools, i.e. STK
Apply Now