Job Information
ORBIT R&D ENGINEER

Featured
Planet Labs Inc

San Francisco, California, United States
146 Days Ago
Overview
Job Category:
Space Segment
Requirements
Minimum Education:
Doctoral Degree
Degree Title:
Relevant subject areas
Minimum Experience:
4 Year
Career Level:
Experienced (Non-Manager)
Job Status
Start Publishing:
23-11-2020
Stop Publishing:
30-04-2021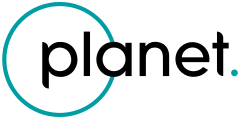 Planet Labs Inc
https://www.planet.com

San Francisco, California, United States
Location
San Francisco, California, United States
Description
Welcome to Planet. We believe in using space to help life on Earth.
Planet designs, builds, and operates the largest constellation of imaging satellites in history. This constellation delivers an unprecedented dataset of empirical information via a revolutionary cloud-based platform to authoritative figures in commercial, environmental, and humanitarian sectors. We are both a space company and data company all rolled into one.
Customers and users across the globe use Planet's data to develop new technologies, drive revenue, power research, and solve our world's toughest obstacles.
As we control every component of hardware design, manufacturing, data processing, and software engineering, our office is a truly inspiring mix of experts from a variety of domains.
We have a people-centric approach toward culture and community and we strive to iterate in a way that puts our team members first and prepares our company for growth. Join Planet and be a part of our mission to change the way people see the world.
Planet is headquartered in San Francisco, California, Earth.
About the Role:
As an Orbits R&D Engineer, you will work on a small team of dedicated engineers responsible for the Flight Dynamics and Mission Planning on Planet's fleet of satellites. The Flight Dynamics disciplines of this team include mission design, orbit determination, maneuver design and execution (with propulsion and differential-drag), and conjunction assessment & mitigation. Mission Planning is concerned with the scheduling of imaging and contacts for Planet's Dove and SkySat constellations. The large operations research problem has a direct impact on fulfilling the business needs in an automated manner of the world's largest heterogenous constellation of Earth Observation satellites. You will be responsible for performing technical analysis and developing systems to support the mission critical responsibilities of the team.
What You Bring:
Advanced degree in Aerospace Engineering, or related technical field
Strong background in astrodynamics / orbital mechanics
Experience in solving large-scale optimization problems
Strong programming background in Python
Familiarity with software engineering tools and processes (version control, code review, regression testing)
Self-starter for solving problems.
Ability to carry out first-principles analysis and operationalize MVP solutions
What Makes You Stand Out:
PhD in Aerospace Engineering or 4+ years of industry experience
Strong programming background in C++
Knowledge of State Estimation and Uncertainty Quantification
Experience with Geoinformatics and Meteorology
Benefits While Working at Planet:
Comprehensive Health Plan
Wellness program and onsite massages
Flexible Time Off
Recognition Programs
Commuter Benefits
Learning and Tuition Reimbursement
Parental Leave
Offsites and Happy Hours
Volunteering Benefits
Some Press About Us:
Our CEO, Will Marshall featured on TED and featured in a Planet Blog
"Planet: Bringing Space Back Down to Earth"
Tiny, privately owned satellites are changing how we view the Earth features in NBC News
"Planet And Rocket Lab Create Mission Patch To Honor Women In Aerospace" —Planet Blog
Why we care so much about Belonging.
We're dedicated to helping the whole Planet, and to do that we must strive to represent all of it within each of our offices and on all of our teams. That's why Planet is guided by an ultimate north star of Belonging, dreaming big as we approach our ongoing work with diversity, equity and inclusion. If this job intrigues you, but you're thinking you might not have all the qualifications, please... do apply! At Planet, we are looking for well-rounded people from around the world who can contribute to more ways than just what is listed in this job description. We don't just fill positions, we aspire to fulfill people's careers, most excited about folks who are motivated by our underlying humanitarian efforts. We are a few orbits around the sun before we get to where we want to be, so we hope you're excited to come along for the ride.
Qualifications
PhD in Aerospace Engineering or 4+ years of industry experience
Prefered Skills
Apply Now