Job Information
FPGA Engineer

Featured
Frontera Search

Leipzig, Germany
104 Days Ago
Overview
Job Category:
Space Applications
Requirements
Minimum Education:
Bachelor's Degree
Minimum Experience:
3 Year
Career Level:
Experienced (Non-Manager)
Job Status
Start Publishing:
04-01-2021
Stop Publishing:
04-04-2021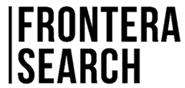 Frontera Search
https://fronterasearch.co.uk/

Leipzig, Germany
Location
Leipzig, Germany
Description
Our client a well known space company is expanding their team and recruiting an FPGA Engineer for satellites and scientific instruments. This is an exciting opportunity to work on world leading space missions and technology. 
Main tasks:
Lead the development of the different FPGA elements and participate in the integration and validation of the products.
Lead the documentation elaboration and participate in the different project milestones with the customer.
Supervise technical performances, cost and schedule of the solution. 
To succeed at this role, he/she must have the following experience and skills:
Engineering university qualifications, preferably Electronics with firm background in VHDL design.
At least 5 years\\\' experience in VHDL design for ASIC / FPGAs. Digital electronics design: communication buses, memories. Experience working in Agile environment is a plus.
Experience in FPGA design environment: XILINX ISE o ACTEL DESIGNER, Questasim.
Experience in VHDL verification strategy.
Knowledge of microprocessors development environment, Data Processing with FPGAs and synthesis tools (Synplicity/Precision, Vivado). DHL languages: VHDL, Verilog and System Verilog, RTL design through HDL Designer
Valued MATLAB/Simulink, C, Python and/or Pearl programming experience.
Qualifications
Prefered Skills
Apply Now