Job Information
Instrument Data Processing Engineer

Gold
CS Communications & Systems GmbH

Darmstadt, Germany
660 Days Ago
Overview
Job Category:
Ground Segment
Requirements
Minimum Education:
Bachelor's Degree
Degree Title:
Any relevant discipline.
Minimum Experience:
3 Year
Career Level:
Experienced (Non-Manager)
Job Status
Start Publishing:
15-03-2021
Stop Publishing:
20-11-2021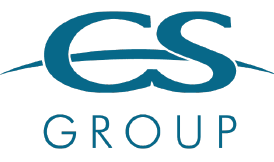 CS Communications & Systems GmbH
https://c-ssystems.de

Darmstadt, Germany
Location
Darmstadt, Germany
Description
The key person will support our customer during routine operations of Sentinel-3 (S3), as well as the operations build-up for Sentinel-3B and the
operations, engineering and scientific activities to be undertaken as part of the routine operations of the dual satellite (Sentinel-3A & Sentinel-3B) system for the Copernicus Sentinel-3 (S3) Mission.
TASKS
The key person(s) (Instrument Data Processing Engineer(s) (IDPE)) shall perform tasks related to instrument data processing in support of the Copernicus S3 Payload Data Ground Segment (PDGS), during current routine S3 operations, as well as for the operations build up for S3B and the routine operations phase for the dual satellite system. The tasks cover the operation of the different data processing components for S3A & 3B, which include:
– Data ingestion, processing and product distribution;
– Data and Product analysis;
– Operational performance monitoring and reporting, including the development, documentation and maintenance of the relevant tools for e.g. production statistics generation and reporting, PDGS monitoring and reporting;
– The testing and the implementation of new products;
– The setting-up, implementation and update of operational procedures and documentation;
– Anomaly investigation;
– First line maintenance, including on-call support;
– Co-ordination with external organisations and service providers;
– Attendance at technical meetings;
– Participation to formal reviews.
Qualifications
University degree (or equivalent) in a relevant discipline
Prefered Skills
Mandatory skills
In addition to having an University degree (or equivalent) in a relevant discipline, the Key Person shall have the following mandatory skills:
– Experience of the operation of real-time, complex, satellite instrument data processing systems;
– Demonstrated experience in near real time, data driven, automated systems with large computer networks;
– Significant experience of validating complex remote sensing data processing systems;
– Demonstrated experience with UNIX/Linux operating systems.
Additional skills (considered as an added value)
– Imaging / sounding / surface topography instrumentation for remote sensing spacecraft;
– Demonstrated experience of Instrument data and product processing (Level-0 to 2) of meteorological and/or earth observation products;
– Development and maintenance of operational procedures / configuration data;
– Programming languages (e.g. C, C++ and IDL);
– Scripting languages and databases (e.g. Perl, Python, shell, Oracle);
– Spacecraft and/or ground segment operations;
– Knowledge and/or experience of geophysical remote sensing data processing, calibration and validation.
Apply Now